Customer Service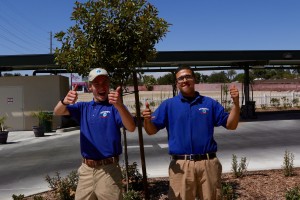 The employees at Waterdrops Express are committed to the delivering the highest standards of quality customer service. Our goal is to make sure your experience at Waterdrops continuously exceeds your expectations, and we always welcome your feedback!
Safety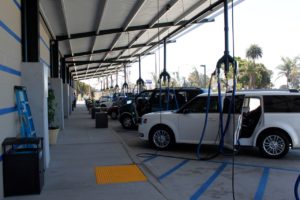 All employees are highly trained to ensure a safe environment. We constantly maintain our washing equipment, as well as implement new policies and procedures when necessary to always guarantee our team and customer safety. Waterdrops Express also follows an environmentally-safe wash process by making sure old water is filtered before entering the sewer, and using cleaning solutions that are environmentally-friendly.
A Touch of Quality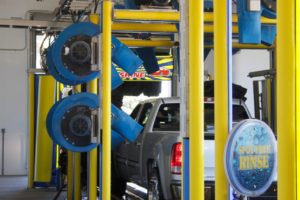 The cleaning process at Waterdrops Express utilizes a combination of computerized technology, a special blend of cleaning solutions, purified water and soft cloths to deliver the perfect shine to your vehicle. Our automatic dryers safely eliminate spots, and we also offer a foam protectant upon request that helps protect your vehicle and prolong it's shine.
Save Money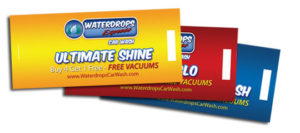 Waterdrops Express offers pre-paid car wash packages and booklets that save you money. If you purchase 4 washes, you will receive the 5th one FREE. Call us today or purchase a package online to start your savings!
*deal does not apply to all locations, ask management!
Satisfaction Guaranteed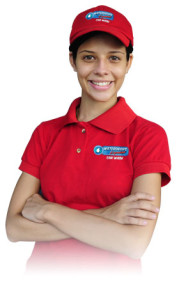 At Waterdrops Express, your satisfaction is guaranteed. If for any reason you are not satisfied with your car wash experience, we will happily re-wash your vehicle for free!